Holtey Classic Hand Planes
Where precision toolmaking becomes art
The art of precision engineering
No.984R smoothing plane

My No.984R smoothing planes are now finished. The original No.984 is 13 5/8" long and the No 984R is 12 1/2" long. There is now no chamfering on the No.984R, except for the blade which is the same on both planes.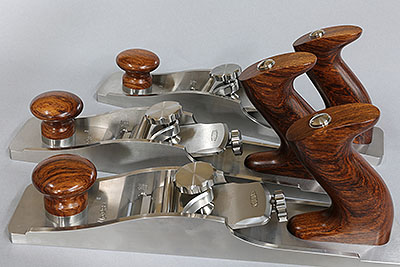 The front and rear on the revised plane is squared off with swept corners, the original which is bow shaped having a scotia form. I personally like the revised edition as it matches the No 985 and seems more business like.
Holtey classic handplanes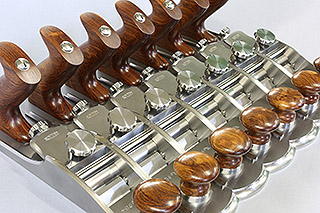 Welcome to my new website - here I will be able to post more detailed articles on plane making whilst also making the site accessable to those viewing on smaller mobile devices.
I am also now posting regularly on Facebook and Instagram. Please follow the links here (and above) and like, follow and share my posts.
No.985 smoother
now with a blade setting post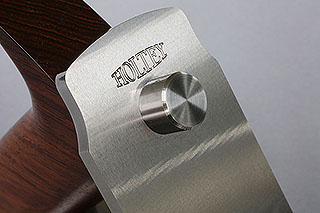 In my No.985 smoother design I decided to omit an adjuster in order to achieve a compact footprint and a simple aesthetic. I realise that for those who are used to my adjusters, some may find setting the blade a little tricky, so I have decided to make an option and incorporate a setting post on the blade.
read more....
No.983 984 and 985 planes.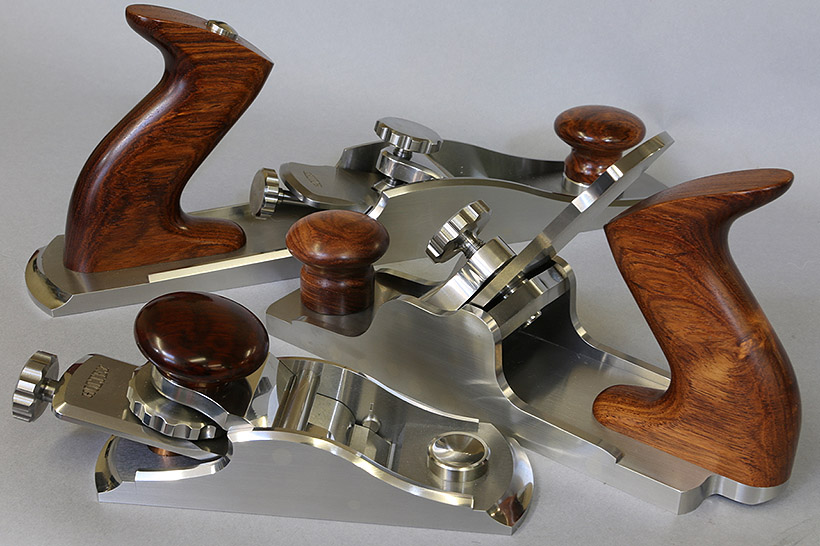 If I was still cabinet making these three planes would be my go for planes. They are clockwise from the top - No.984 panel plane, No.985 smoothing plane and No.983 block plane.
The picture above is featured on my new gallery page.
read more....
No.982 finishing plane.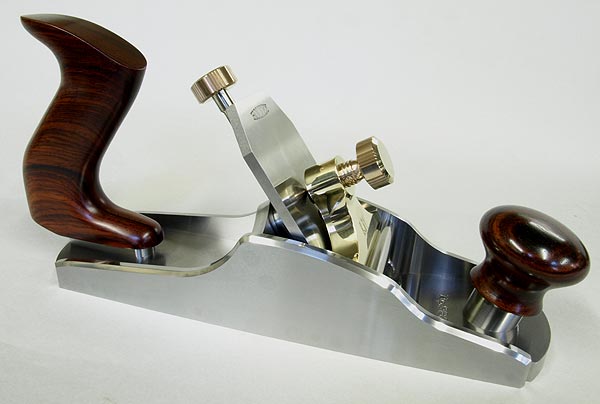 Having made traditional infill planes for over 20 years and been aware of their shortcomings, it was inevitable that I would take a long and serious look at planes in general. I have taken the infill plane to a higher standard of precision and detail and you would be hard pressed to find its peer.
read more....